We want clients to know that they have the industry's leading products and consumers to know the same. This is why we don't just offer a wide array of cannabis testing; we go the extra mile to help our clients thoroughly understand our process and effectively optimize theirs. Gobi Labs is certified by the CO MED & CDPHE for Pesticide Testing, Potency Testing, Residual Solvent Testing, and Microbial Contamination Testing.

Terpenes are the organic compounds that provide different stains of cannabis with different scents. Terpenes also play a pivotal role in the variation of effects different cannabis strains offer. In recent years, some researchers have even come to believe that terpenes are equally as powerful as cannabinoids in creating therapeutic properties. At Gobi Labs, we offer a comprehensive terpene analysis that reports on 21 different compounds. This allows you to provide your customers with detailed product classifications and useful insights on a product's effects. 
OUR TERPENE PANEL
Alpha Pinene
Camphene
Beta Myrcene
(-)-Beta Pinene
delta 3 Carene
Alpha Terpinene
Limonene
p-Cymene
B-ocimene
Gamma Terpinene
Terpinolene
Linalool
(-)-Isopulegol
Geraniol
Beta Carophyllene
Alpha Humulene
Cis-Nerolidol
Trans-Nerolidol
(-)-Guaiol
(-)-Carophyl Oxide
Alpha Bisabolol
THE MED REQUIRED PESTICIDE PANEL
Avermectin B1a
Avermectin B1b
Azoxystrobin
Bifenazate
Etoxazole
Imazalil
Imidacloprid
Malathion
Myclobutanil
Permethrin
Spinosyn A
Spinosyn D
Spiromesifen
Spirotetramat
Tebuconazole

We offer the most extensive pesticide analysis panel for marijuana products in the State of Colorado. Relying on our decades of analytical testing experience and advanced instrumentation, we developed a testing method capable of screening for the MED required 15 compound panel at reporting limits as low as 5 parts per billion. It's likely this kind of scientific dedication that's earned us a reputation as the most thorough, reliable laboratory in the industry. Gobi Analytical is certified by the State of Colorado for pesticide testing.

Our potency test implements advanced instrumentation and specialized methodology to identify and quantify select cannabinoids. We test for CBDV, CBGA, CBDA, CBG, CBD, THCV, CBN, Delta-9 THC, CBC, THCA, and Delta 8 THC. As one of the first laboratories to be certified for potency testing, we've now run thousands upon thousands of tests on just about every type of cannabis product. This has allowed us to fine-tune our potency test for any type of sample that comes our way. Our methods are validated for selectivity, linearity, precision and accuracy through both experimental design and statistical analysis to bring you the most accurate results possible.
CBDV • CBGA • CBDA • CBG • CBD • THCV • CBN • Delta-9 THC • CBC • THCA • Delta 8 THC
Our microbial laboratory is run by experts in the food testing industry, incorporating the same standards of quality required by the USDA and FDA. We've combined advanced qPCR technology with 3M™ Petrifilm™ Rapid Yeast and Mold plating to provide you full panel STEC (Shiga-toxin producing E. coli), Salmonella, and Total Yeast and Mold Count analyses in as little as two days. We've developed in-house research validations that allow us to optimize our methodology and include additional services beyond the minimum testing requirements. In addition to the Colorado state-required microbial contaminants tests, we also deliver an array of food safety and research testing including water activity, pH, shelf stability, common pathogenic identification, and plant sex-typing.


At Gobi Labs, we include the largest compilation of residual solvents in our standard analysis panel—including iso-butane, n-butane, heptane, benzene, toluene, hexane, and xylenes as specified by the Colorado Marijuana Enforcement Division. In addition to this required list of solvents, we also test for propane and ethanol upon request. And we do it all with a residual solvent screening method we've developed called rapid Static Headspace Gas Chromatography (SHS-GC). With this method, the instrumentation is optimized for sensitivity and precision. The quantitation is performed by external standard analysis using flame ionization detection (FID). The SHS-GC method has been extensively tested and validated using internationally accepted guidelines with respect to specificity, linearity, range, detection and quantitation limits.
At Gobi Labs, we know we are the last line of defense against residual solvents. We've gone to great lengths to ensure that our clients are getting results they can trust.
 n-butane • heptane • benzene • toluene • hexane • xylenes
One of the most important steps in creating a quality infused cannabis product is ensuring cannabinoid content is evenly distributed. Too much or too little concentration of cannabinoids leads to a dissatisfying and unpleasant experience for a consumer.
Through Gobi Labs rigorous homogeneity test, we will be able to provide the necessary data to create a consistent and reliably dosed infusion.
A marijuana product is considered to be homogeneous if 10% of the infused portion contains less than 20% of the total THC contained within the entire marijuana product.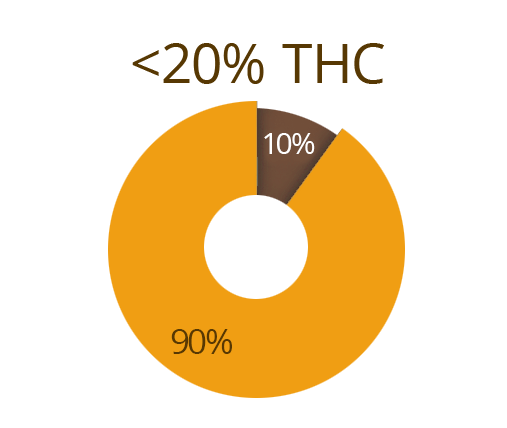 Mycotoxins are secondary metabolites that are produced by naturally occurring molds and fungus – living organisms which decompose organic matter. Mycotoxins can be extremely toxic to humans, particularly in circumstances involving long-term exposure. Of more than 400 known toxic fungal by-products, Aflatoxin is the perhaps the most widely studied contaminant, renowned for its potent cancer causing effects. Produced by several Aspergillus mold species, this contaminant can flourish on plant crops at relatively low moisture levels.
Gobi Analytical utilizes liquid chromatography mass spectrometry (LCMS) to detect and quantify precise mycotoxin levels. Using advanced instrumental methods and the latest laboratory technology, we are able to deliver highly reliable mycotoxin test results that assure product safety. We believe that our all marijuana consumers deserve the highest quality products that have been deemed safe and pure.
In recent years, there has been increased concern over the toxic effects of heavy metals exposure due to the inhalation or consumption of contaminated cannabis. Marijuana cultivated outdoors can be highly susceptible to contamination due to the plant's ability to hyperaccumulate metals and other elements from the soil and/or water in which they are grown. While less common, marijuana cultivated indoors can also be contaminated when exposed to fertilizers or pesticides that contain these heavy metals. Excessive exposure has detrimental consequences on the body and can cause serious health problems including neurological damage.
Gobi Analytical offers competitive pricing for testing Arsenic, Cadmium, Lead, and Mercury via ICP-MS (Inductively Coupled Plasma Mass Spectrometry).

Water activity testing results contribute greatly to the shelf stability analysis required by the Denver Health Department. At Gobi Labs, we use an Aqualab 4TEV instrument with the capability to analyze dew point and capacitance. This dual-analysis feature allows us to measure water activity in non-volatile samples—such as cookies and candies—as well as volatile samples—like ethanol extracts and ethanol-based tinctures.
We've also found that water activity testing can be useful for clients in the research and development phase. Our results can identify plant water content and help troubleshoot the presence of microbial contaminants.
Gobi Analytical is not certified by the State of Colorado for water activity testing. These analyses are for research and development purposes only.
While pH testing is not an MED required analysis, we've found that it can be highly useful for clients in the research and development phase. It's especially helpful in guiding infused edible manufacturers through shelf stability testing protocols. We run multiple tests for each sample to provide our clients with the most accurate information possible.
Gobi Analytical is not certified by the State of Colorado for pH testing. These analyses are for research and development purposes only.
We pride ourselves on offering our customers many other services to help in all aspects of your business. Whether you are looking to develop a new product, perfect an existing one, identify potential contamination in your facility, or identify a new strain you are developing, we are here to help. We get very excited about exploring new frontiers with our customers and we offer customized services to fit your needs, whatever they may be, just ask.
Here are some common more specialized requests that we are happy help with:
Environmental Screening: Facility contamination screening for pesticide and/or microbial residue.
New Product development: We are here to help with all your Research and Development needs.
Shelf Life Studies: We offer a customized testing program to help remove the guesswork and provide scientifically certified data.
Plant Genotype Sequencing: Receive a comprehensive profile of your individual strain.
Gobi Labs offers our full menu of testing services for hemp industry products. Please note that as a state-certified lab, we can only accept samples sent to us through Metrc at this time. Sample Submission requires either a CDA registration or CDPHE registration and a METRC license. If you would prefer to not use Metrc, you may be able join a hemp co-op to use their tags.

Free Sample Pickups offered Monday-Friday with a minimum of 3 or more samples. Our standard route includes most of the front range area including Denver metro, Colorado Springs, Fort Collins, and Boulder. Our Pick Up services are also offered throughout Colorado and for customers requesting less than 3 samples for a small fee which is dependent upon order size. Please contact us here or call us at 303-456-2040 for full details.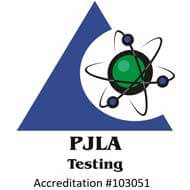 GOBI ANALYTICAL IS ACCREDITED TO THE ISO/IEC 17025:2017 STANDARD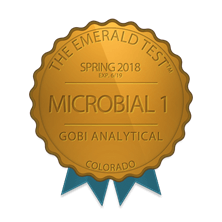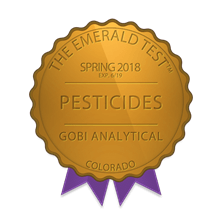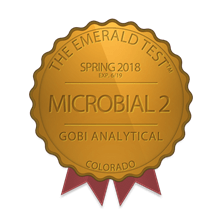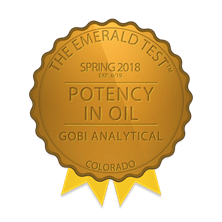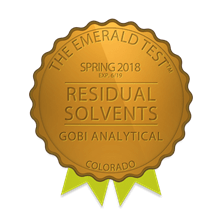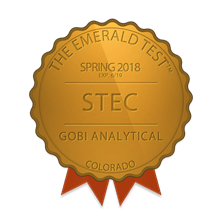 Gobi is proud to be the one of the most highly awarded testing facilities in Colorado.